Every now and then, I like to reevaluate the Chrome extensions that I have added to my account. Sometimes I eliminate some of them if I haven't used them in a while, some of them I turn off using the Extensity extension so I still have access to them. Then I look at the ones that I am either using frequently or I have recently added and see a lot of potential in them. Since it has been a few months since I have highlighted some extensions, I decided that it was high time to do so once again!
In lieu of linking each extension with the description below, I created a collection in Wakelet with the links to the Chrome Web Store for each one! So to save yourself some time searching for each one, check out my Wakelet with the links!
Immersive Reader & Read Aloud
For the last year and a half, I have been fortunate enough to work in a district that had purchased licenses for TextHelp's Read/Write Chrome extension for every student in the district. However, after analysis of the district's budget, it was decided that the district could no longer afford to continue licenses for every student. While some students will still receive full access to all of Read/Write's features, most students will not. When this announcement was made, I met with a few colleagues to see what we could find that could be a free alternative to Read/Write.
Sample of some of the things you can do with the Use Immersive
Reader on Websites extension. I set it up so it broke down words
by syllable and highlighted verbs in red.
Recently, my friend Joe Marquez (@joemarquez70 on Twitter, and my co-host of The Podcast by Sons of Technology) discovered the extension "Use Immersive Reader on Websites." If you have ever used Microsoft's Immersive Reader, it is almost exactly the same thing. However, this extension is not endorsed by Microsoft. So why should you trust this extension? First off, it was created by Riley Eynon-Lynch, one of the co-creators of Pear Deck. And how did he create the extension? He used the open API offered by Microsoft (according to a Twitter thread in which Joe tagged several, including Riley, he created it one night for fun). By clicking on the extension on a webpage, it will instruct you to select some text and right-click it, then it will open up the text of the page in Immersive Reader where you can change the size and style of the font, the background color, and break down the words by type of word (noun, verb, etc.) and by syllable. You can change the speed in which it is read and if it is read in a male or female voice. You can even translate the text to one of the numerous languages and by clicking on individual words, IM will read the word individually and if available, provide an image from its picture dictionary.
Immersive Reader is one of the best free extensions that I have used in a very long time, however, there is one minor catch: it does not work on Google apps like Docs, Sheets, or Slides. To use IM, you need to be able to right-click. When you right-click on the text in Google tools, it opens up a menu for options within Google and does not give you the opportunity to use IM. However, I was able to find another useful text-to-speech tool that works within the Google sphere, an extension called Read Aloud. While this extension isn't nearly as robust as IM, it does have some features that I find a little better, such as automatic reading simply by clicking on the extension without highlighting and right-clicking, text highlighting, and a variety of languages (some of them are premium and you need to pay for Google's Cloud Text to Speech). It also opens in a smaller window within the tab instead of taking you away from your main page like Immersive Reader. However, either way, these are both great tools that are free within the Chrome Web Store.
Mercury Reader
I mentioned this extension in my post after Fall CUE. Mercury Reader is an extension that eliminates all of the "noise" of a website. For example, let's say you have an article from a news website that you would like to read but don't want all of the extra ads, video links, and clickbait stories that claim that you can "eliminate belly fat with this one weird trick" and focus just on the story. With a simple click of the Mercury Reader extension, you can turn off all of that and see just the story! On top of that, you can change the size of the font, switch between Serif or Sans style fonts, and change to a dark or light theme (I prefer dark theme and it's much easier on your screen and battery when you use dark themes). Once you are ready to move on, you click away from the article and it takes you back to where you left off.
Unfortunately, I was not able to get Immersive Reader or Read Aloud to work when a page was in Mercury Reader mode. Immersive Reader would not work at all and Read Aloud stated that it could not find any text to read. Hopefully, in the near future Mercury Reader will support text to speech programs (if you work for Mercury Reader and are reading this with all of the noise on my blog page turned off, of course, this would be a great upgrade!).
Grade Transferer
For many years, I have been using Google Classroom. While there have been many updates to the grading function in GC, including the ability to weight grades now, there still has been the inability to easily transfer grades from Google Classroom to the gradebook (in my district, as well as all districts in the State of Nevada, that gradebook is Infinite Campus). In the past, I have done a few things, including printing a roster of each class, writing grades in the rows and columns, and after I had piled up a few, enter them into my gradebook. Over the past couple of years, I have used the Tab Scissors and Tab Glue extension to split my screen between my gradebook and Google Classroom, typed them in quickly, and "glued" the tabs back together again.
A few weeks ago, my friend Alison Levy sent me a text asking if I had ever heard of Grade Transferer (actually, the text said Grade Transfered, but it looked legit, but realized the typo when I searched for it, she is well known for being a great teacher and a terrible texter as she never proofreads!). She told me that with a couple of clicks, it took grades from Google Classroom and pasted them into Infinite Campus. So I added it and gave it a shot and she was right, it really is only a couple of clicks! You simply add your assignment in Infinite Campus (or other gradebook programs, check the details page of the extension to see if yours is supported), click on the extension in the Google Classroom assignment where it copies each student and their score, then click on it again in the gradebook where it will paste the numbers! While I had gotten very astute at typing in the scores (usually about a minute for a class), this takes about 10 seconds! And while I haven't had any issues yet, it is always a good idea to double-check the copy and transfer.
Small PDF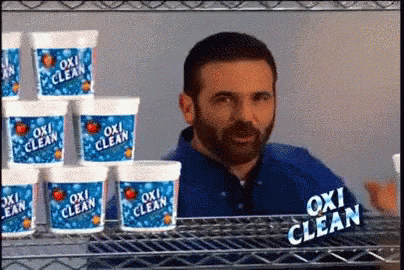 Do you ever find yourself needing to convert a file from one type to another? Do you ever try to send an email with an attachment but once you press send, get the error message that the file size is too large to be sent? Small PDF will solve those problems for you in one step! You can convert .pdf to .jpg, .png, .doc, and many other file types and compress .pdf files to make them smaller. But wait, there's more!
Small PDF will do a variety of other things as well! All of those tools that you can use in a premium Adobe account? It can do most of them! You can merge .pdg files, delete pages, edit pages, split a file into multiple files, and much more! You can upload files from your computer, from Google Drive, or Dropbox. And there is even an integration with Gmail that allows you to do all of these things right within your email, so you no longer have to open an attachment, download, then find a way to convert it, merge it, etc. I find myself converting files often and this extension has been a life saver for me!
Small PDF does have a premium account that costs about $100/year. However, in my experience, I have not come across anything that I wanted to do that was a premium feature yet. And if you'd like to learn a little more about the Gmail integration, the team at Small PDF wrote a
very informational blog post
on a step-by-step on how to use the tool. The rest of their website,
smallpdf.com
, is also very informational!
Social Book Post Manager
If you are a Facebook user, you know how hard it is to search for posts in the past. You may also know how hard it is to bulk delete posts and/or comments from the past. The Social Book Post Manager makes it a little bit easier to find posts and comments, delete them, and even unlike posts.
While I typically do not get too vulgar or controversial on my Facebook page, I have had my account for over 10 years and I have bound to have said some things that perhaps now with a clearer mind and eye that I don't want on my page. I was able to do a search for posts that included a specific word and it gave me the option to delete the posts en masse or handpick ones that I wanted to keep while deleting the rest. While it did take me a while to go through nearly 10 years worth of posts, it did effectively delete the posts that I wanted to get rid of.
And just as a disclaimer, the developer of this tool does not work for Facebook and it is not endorsed by Facebook in any way. They only use Facebook as a reference for the tool. And unfortunately, this does not work on other social media platforms like Twitter, Instagram, or LinkedIn.
I am always looking for new extensions that will make my life easier. And I enjoy putting together a post that highlights some of my favorites every few months. You can find some of my other posts on Chrome extensions on
www.andersonedtech.net
. Have a favorite that you are using currently? I'd love to learn more about it!
Until next time...